Accessing Your ZoomGrants Account
Go to https://www.zoomgrants.com/login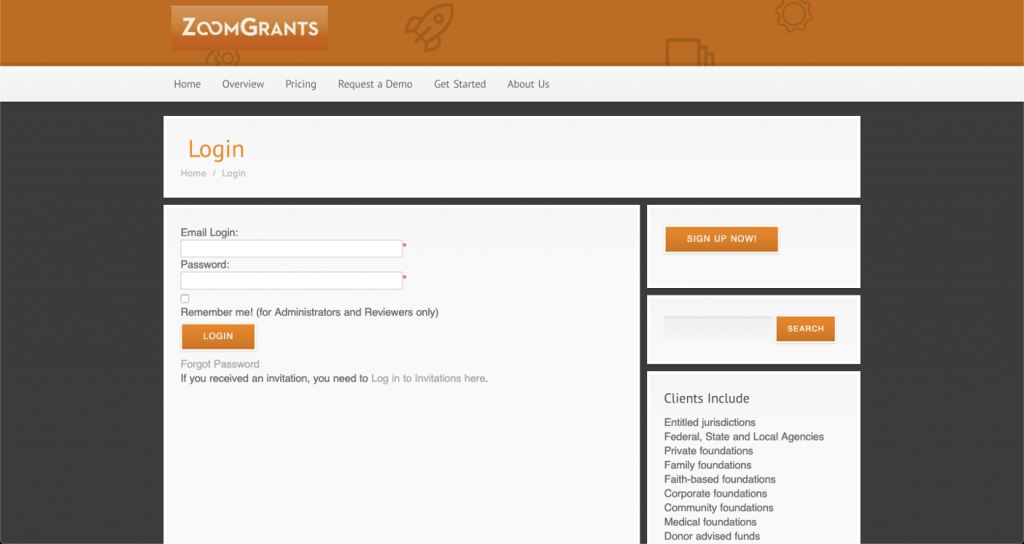 Your account credentials will be provided by your program administrator.  Passwords can be recovered via the ZoomGrants login page 'Forgot Password' link if misplaced or forgotten.
Navigating 'My Account'
Programs
My Profile
Program History
Programs that are assigned for your review.
Account settings. Access to update personal contact information, username, & password.
Programs that leave "My Account" 18 months after the established deadline.
Reviewing Applications
Programs > Dashboard > Applications Tab

Step 1
Access the Applications tab via the Dashboard (indicated by blue box).
Step 2
Click the name of the applicant/application that you'd like to review (indicated by arrow).
Step 3
Applications Tab > An Application > Review Tools

Click the Review Tools button to access the Scoring Questions and the applicants submitted application (indicated by arrow).
Review Tools gives you access to the following:
Committee Scoring Questions The questions that you will need to score for each application. To score a question, simply click on the dropdown menu and choose a score for each question.
Submitted Application ZoomGrants gives you a side by side view of the submitted application. This allows you to view the application and score the application on the same screen!
My Private Notes
 Review Tools > My Private Notes (bottom left of page) 
If necessary, you can take notes that are private to you for each application that you are reviewing.  These notes can then be accessed and referenced at the Employee Scholarship Selection Meeting.

Step 4
Access the next application that you'd like to review and the Review Tools via the Next Submitted Application link (indicated by arrow) in an individual application or through the Applications tab.