If you choose to use it, the Discussion feature allows reviewers and admins to maintain a discussion on each application by posting messages in a discussion thread that is visible to all other committee members with access to that application.
How It Works
When the feature is on, a Discussion section appears in the Review Tools of each submitted application. Committee members navigate into the Review Tools section of an application to add a comment to the Discussion thread. Other committee members will be able to see that person's comment, the date it was sent, and who posted it. They can enter their own comment as well.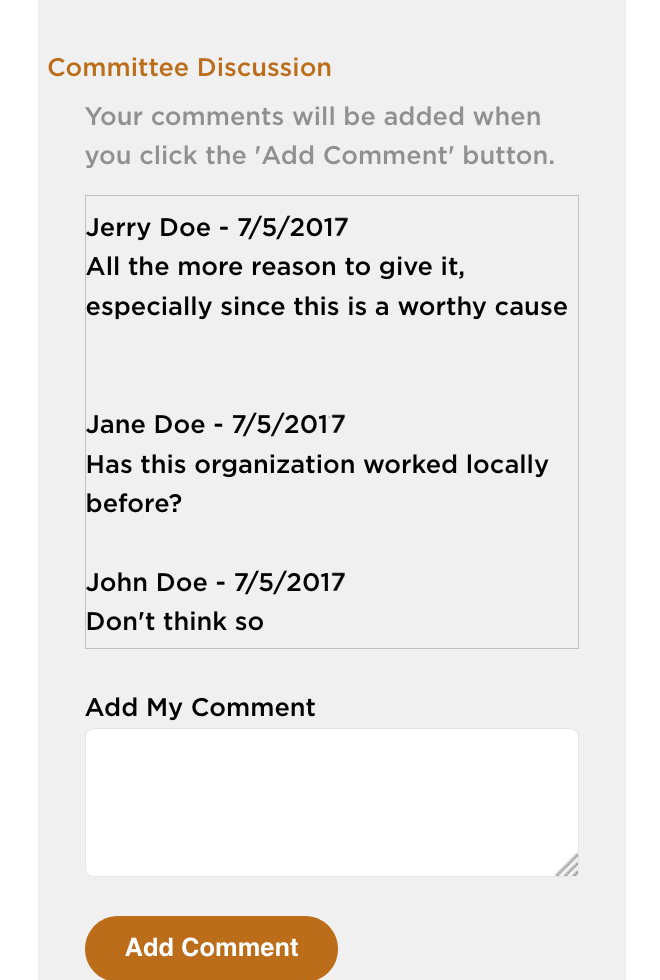 How to Set It Up
Setting up the Discussion feature is a snap.
Program Setup > Committee Tab
In Program Setup, click into the Committee tab. Select "Yes" in the field that asks if you want to allow the committee to maintain a discussion on each application.