If an applicant needs to update a submitted application or complete and submit an application after the deadline, a program administrator can "unlock" or open that application for editing in the Application Summary tab.
Opening One Application for Editing
Application Summary Tab > Settings
Navigate into that application, then go into the first tab, where you'll find a grey Settings box on the right side. Put a check in the 'Open for Editing' box to allow the applicant to keep working in that application.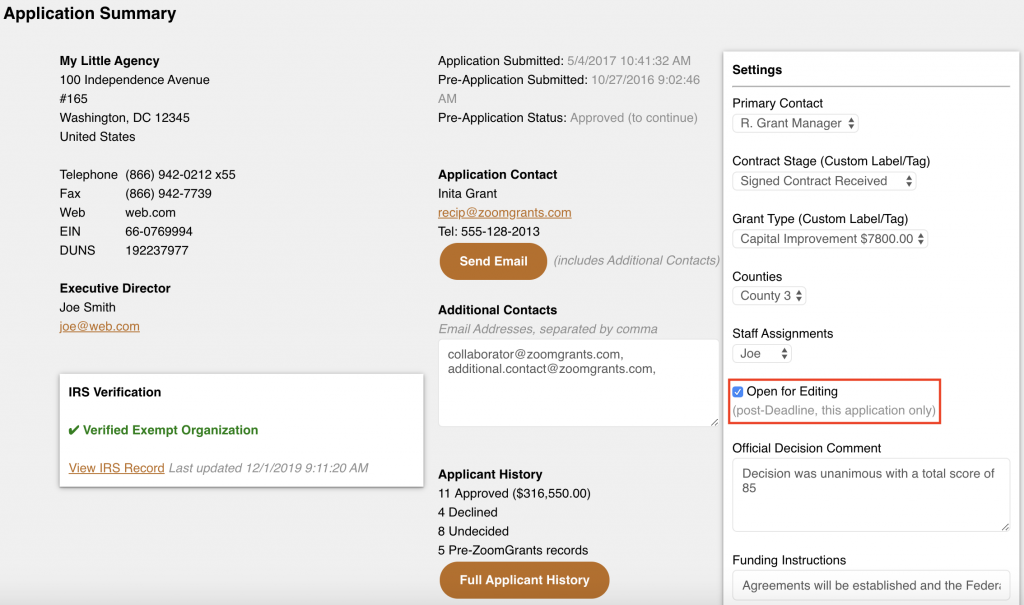 Opening Multiple Applications for Editing
You can open or close multiple applications at a time using the List Update feature. Set your Applications List filter to show all of the applications, as applicable, then run the List Update.
Dashboard > Data Tab > Standard Reports & Exports
You can quickly see which applications are open for editing using the List Update feature in the Applications List or by pulling up the Application Settings report in the Data tab, in the Standard Reports & Exports section on the right side of the page.